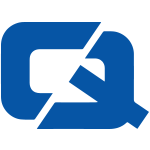 The motor trade industry has taken a hard hit over the last year but some franchises have managed to remain strong, emerging from the downturn with growth in their sights.
According to automotive industry publication Motor Trader, Kia Motors has been one of those organisations to do particularly well over the last 12 months and as such, it has been honoured with the car franchise of the year award.
At a ceremony in London this week, Motor Trader's editor Curtis Hutchinson commented: "Last year saw the brand grow sales by 6.65 per cent in a market which fell by 11 per cent – a remarkable achievement for a brand in a declining market."
He added that the judges were particularly impressed by Kia's quick turnaround in coping with the downturn.
Meanwhile, HPI Used Car Valuations recently highlighted the fact that motor traders of second-hand vehicles have also been faring well in the current climate, claiming that values are likely to continue to rise.