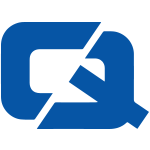 06 September 2012

Kia has experienced its best ever August as records for the Korean manufacturer tumbled over the past month.
Officials stated that the company saw a 24.93 per cent increase in sales compared to the same period in 2011, amounting to 2,200 vehicles being delivered to customers in the UK over the August timeframe.
The latest report means that Kia enters the September market, the second busiest time for car manufacturers, in a very healthy position with the company's officials already noting their optimism for the coming month.
August's figures mean that Kia has so far sold 41,291 cars this year, a 23 per cent increase on 2011's performance.
Paul Philpott, chief executive, expressed his delight at the latest results, stating: "In what is generally regarded as a quiet month before the big September market this performance shows how British motorists are continuing to turn to Kia and our range of stylish, top-quality cars."
For the #1 motor trade insurance – visit ChoiceQuote