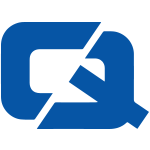 More Kia cars have been sold in the UK from January to May 2010 than in all of 2007, new figures show.
Kia Motors UK revealed that it has enjoyed a 113 per cent rise year-on-year compared to the same period in 2009.
The first five months of 2010 saw 652 more cars sold in the UK than in 2007's entirety.
Retail sales have seen a 162 per cent rise year-on-year, while the retail market share has gone up by 2.51 percentage points.
Kia Motors UK's managing director Michael Cole admitted that the end of the scrappage scheme would impact upon the whole motoring industry.
But he added: "At Kia we remain confident."
Data from the Society of Motor Manufacturers and Traders has shown that there were 13.5 per cent more new car registrations in May than the previous month.
The body predicted, however, that the scrappage system's expiration will cause a fall in coming months.
Visit ChoiceQuote for the #1 motortrade insurance