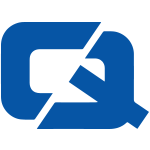 Korean manufacturer Kia has been awarded the accolade of UK Automotive Company for 2010 by the Institute for Transport Management (ITM).
The industry body chose to recognise the car maker in honour of its contributions to the sector, both in environmental and economic terms.
Among the positive actions of Kia that were highlighted by the ITM were its cost-effective vehicle development initiatives, as well as its green manufacturing processes.
It was also praised for its "outstanding progress" in the British automotive market.
Michael Cole, managing director of Kia Motors in the UK, stated that the recognition demonstrated the success of the company in its environmental and business endeavours.
He said: "I am convinced that we have been putting the right products in front of the public during a tough period and this is being widely recognised."
This comes after research group Sewells last month revealed that Kia had ranked highly in a motor trader satisfaction survey.
ChoiceQuote – the #1 motortrade insurance page