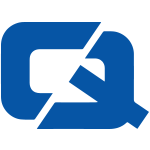 Land Rover is celebrating the production of its 250,000th Freelander 2 vehicle at its manufacturing plant in Halewood, Merseyside.
The landmark unit, a 2.2 litre TD4 Diesel GS in Fuji White, has been built around four years after the Freelander 2 originally went into production at the site near Liverpool in 2007.
It comes at a time when demand for the vehicle is increasing, with retail sales of the Freelander 2 between April 2010 and February 2011 rising by 22 per cent compared to the corresponding period of 2009-10.
Richard Else, operations director at Halewood, said this shows the importance of the model to the local economy and to the UK as a whole, with 70 per cent of Freelander 2 units created at the plant being exported.
"I'd like to thank our flexible and highly skilled workforce and congratulate the Halewood team on this superb achievement," he said.
This comes after the Liverpool Daily Post reported comments from Jaguar Land Rover chief executive Dr Ralf Speth last week, in which he stated that the company's Liverpool operations are vital to its business.
ChoiceQuote – #1 for motortrade insurance