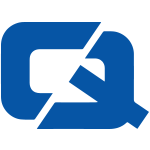 08 January 2013

Manchester United have announced that they have signed a deal for a new official tyre partner.
The club secured a three-and-a-half year partnership with Indonesian tyre manufacturer Multistrada, which produces around 50,000 tyres on a daily basis, distributing to a worldwide customer basis.
Officials have already championed the deal with the 19-time Premier League winners and it is hoped to further boost the club's profile in Indonesia where there are already an estimated 54 million followers.
Richard Arnold, Manchester United commercial director, said: "Manchester United is delighted to welcome Multistrada as its official tyre partner in Indonesia. We have always had huge support in the country and our commercial sponsorships are an important way for the club to connect with those fans."
It is yet another partnership the team has secured with a major automotive business after it announced that US car company Chevrolet would be the shirt sponsor for seven years from the 2014/15 season.
Visit ChoiceQuote – for the #1 motor trade insurance