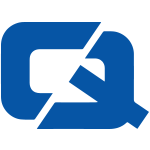 03 September 2012

Reducing the amount of carbon emissions is a key priority for many within the government, but a new survey has revealed that some motorists are still sceptical about the benefits that come with driving an energy-efficient car.
Research by the Institute of Advanced Motorists (IAM) found that 48 per cent of car owners said they would not consider purchasing a more eco-friendly motor even if the Vehicle Exercise Duty (VED) tax breaks were increased.
The survey showed that some motorists were still not convinced that switching cars would have a substantial difference on the environment. The IAM found that 22 per cent believed that driving had no effect on global warming whatsoever.
Simon Best, IAM chief executive, said: "Eco-friendly vehicles haven't got the appeal so much so motorists are willing to pay higher costs in VED to compromise. Motorists aren't fully convinced of how low CO2 emissions are beneficial to them, or society."
For the #1 motor trade insurance – visit ChoiceQuote