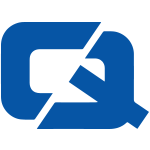 The majority of motorists – potentially including those with an insurance policy – do not plan to take heed of winter driving advice from professionals this season.
Findings by car supermarket Motorpoint have shown that 75 per cent of drivers will ignore advice given to them this winter, despite the Met Office forecasting harsher than average weather.
Motorpoint operations director Paul Winfield said: "The British have always had their own special relationship with the weather. But we were surprised by the extent to which drivers are prepared to ignore the obvious threat posed by longer nights and worsening weather and risk a breakdown or even an accident."
He added that as a member of road safety group Roadsafe, the firm would urge drivers to heed advice given tot hem this season and take their car for a low-cost winter checkup, which could potentially help them avoid a claim on their insurance policy.
Tyre specialist Goodyear is currently urging drivers to have their wheel tread checked before the colder weather sets in.