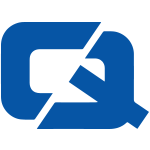 Toyota has hailed its sales performance in March 2010, which continued to show improvement compared to 2009 despite the well-publicised recall of certain vehicles.
New Toyota sales in the last month came to more than 18,000 units, a 15.5 per cent increase compared to March 2009, while sales for the first quarter of the year remain seven per cent higher than the first three months of last year.
It attributed this success in part to the final phase of the scrappage scheme, with 4,770 new Toyota cars having been sold through the programme in the first quarter.
The company also highlighted the success of the execution of its recall initiative, with 80 per cent of the cars needing adjustment to faulty accelerator pedals having already been processed.
It said: "Unstinting efforts by the teams at Toyota service centres across the country ensured owners have been able to have their vehicles fixed at their convenience, with minimum delay."
Last month, a survey conducted by Which? revealed that seven out of ten respondents believe the recall has damaged Toyota's reputation, although drivers were also shown to be evenly split on the issue of whether they have been put off from buying its cars.
Visit ChoiceQuote for the #1 motortrade insurance