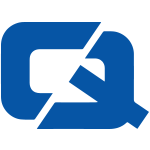 Male drivers are less likely to take heed of severe weather warning and discontinue their journeys, research has shown.
Findings by the Highways Agency have highlighted that 44 per cent of women would continue with a journey after a severe weather warning has been issued compared with 62 per cent of men.
Overall, 53 per cent of those questioned said they would continue with their journey, sparking concern at the agency.
In response, a national campaign entitled Safe Driving in Severe Weather has been launched, urging motorists not to become complacent and potentially helping them to keep their motor trade insurance premiums intact.
"The British winter is not just about ice and snow. As we have seen this year, heavy rain, strong winds and fog are as much a part of the British climate and they can make driving hazardous," stated road safety minister Jim Fitzpatrick, who launched the campaign.
According to the Met Office, motorists should regularly check local and regional weather forecasts after a severe weather warning has been issued.