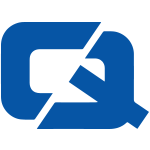 Mercedes-Benz and smart have partnered with a Brighton-based firm to help them install electric car charging points at their dealerships across the UK.
With the assistance of Elektromotive, the manufacturers have installed the charging units at seven locations in Britain so far, with the scheme set to be expanded further later in the year.
This initiative is being implemented in order to prepare the dealerships for the increased uptake of electric vehicles in the UK over the coming years.
It is hoped that they will be part of a wider infrastructure which will see the charging points appear in homes, car parks and workplaces, as well as on the sides of kerbs.
Dermot Kelly, managing director at Mercedes-Benz Cars, said: "Electric vehicles will form an increasingly important part of our product development plans … it is crucial that we put in place a recharging infrastructure to help our dealers and customers join the zero-emission revolution."
Mercedes-Benz underlined its commitment to electric vehicles earlier this year by unveiling a battery-powered prototype of its Vito van.
ChoiceQuote – #1 for motortrade insurance