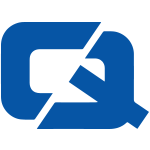 08 November 2012

Mercedes-Benz has become the latest manufacturer to announce a strong performance over the month of October.
The company joins the likes of Skoda and Kia in reporting a growth in its operations with registrations of Mercedes vehicles increasing by 11.9 per cent over the previous month.
These figures added to an 11.8 per cent rise year-to-date and represented a record month for October with 6,463 cars being registered which also went towards a yearly total of 79,194.
Mercedes noted that the driving force behind the company's success was the strong performance of the B-Class, C-Class Estate, C-Class Coupé, G-Class and Viano which all recorded positive figures over the period.
Marcus Breitschwerdt, president and chief executive officer Mercedes-Benz UK, spoke of the figures, adding: "Our October performance has been really encouraging.  B-Class and C-Class continue to break records and we are heading for one of our best years ever for AMG."
Visit ChoiceQuote – for the #1 motor trade insurance