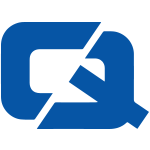 11 February 2013

Mercedes-Benz has kicked off 2013 strongly as the company saw an increase in registrations in the UK in January.
The manufacturer has carried on its momentum from 2012 with a 7.4 per cent rise in the total amount of registrations in the new year which has been aided by the positive performance from a number of its models.
Mercedes noted that its A-Class hit the ground running in 2013 taking a 6.2 per cent segment share while the C-Class and E-Class Saloon both secured top spots in their respective markets.
The German manufacturer also made its first foray in to the small-van market with the launch of the new Citan which was registered prior to its market introduction over the coming months.
Marcus Breitschwerdt, president and chief executive officer of Mercedes-Benz UK, said: "We begin 2013 re-energised, with great momentum and as the fastest growing performance brand – a great start and one everyone in my team at Mercedes-Benz UK will be working hard to sustain."
For the #1 motor trade insurance – visit ChoiceQuote