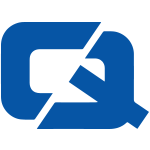 08 October 2012

Mercedes-Benz has experienced a highly positive September, breaking through a number of sales records.
The luxury car company reported that it had 16,569 registrations over the course of the month adding to the firm's complete sales for the year which now stands at 72,731, a significant increase on the previous figures.
September is one of the most important times of the year for automotive industry as the new registration plates are released and this has proved a highly successful time for Mercedes.
The main reason behind the company's positive figure is the C-Class which was found to be sixth best-selling car across the UK in September with 7,948 registrations.
Marcus Breitschwerdt, president and chief executive of Mercedes-Benz UK, went on to say: "The diversity of the gains across the range suggests that Mercedes-Benz is extremely well placed in the market. These record results come as we're yet to launch the exciting new A-Class into the market – which is extremely heartening and bodes well for the future."
Visit ChoiceQuote – for the #1 motor trade insurance