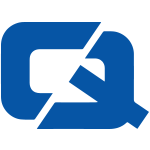 06 March 2013

Mercedes-Benz is looking to celebrate the 50th anniversary of the high-performance AMG model by raising sales in the coming years.
The manufacturer stated that it is aiming to increase expectations by 50 per cent based on 2011 figures of 20,000 to reach the sub-brand's milestone in 2017 which will significantly boost the company in the long-term.
AMG's key market is the UK which is currently the fastest-growing across the world and recorded sales of just over 2,200 marking a marginal increase on the year before, and that does not even take into account 'AMG Sport' and 'Engineered by AMG'.
It has been a good start to the year for Mercedes-Benz with the manufacturer recently announcing that it had recorded a 7.4 per cent increase in the total amount of registration over the month of January.
The A-Class was the driving force behind these figures noting a rise to 6.2 per cent in terms of market share.
For the #1 motor trade insurance, visit ChoiceQuote