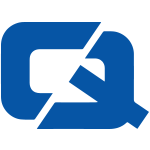 Mercedes-Benz has been rated as the UK's top carmaker for customer service and satisfaction in a new industry poll.
A survey of 26,000 UK consumers conducted by the Institute of Customer Service revealed that the German manufacturer was the top-ranking car company, finishing 15th overall.
The firm won recognition for the helpfulness and professionalism of those in its employ, as well as the value of its service and its ability to deal with customer enquiries.
This award was won last year by Japanese manufacturer Honda, with Mercedes-Benz having finished second and Toyota placing third.
Mike Belk, managing director of the customer services group at Mercedes-Benz UK, expressed pride at the award, which he said highlights the firm's leading position in the business.
He added: "Our employees are continually working to raise the bar, both in the construction of pioneering vehicles and in the provision of exceptional service to our customers."
Visit ChoiceQuote for the #1 motortrade insurance