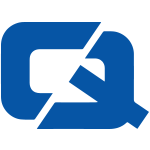 Car manufacturer Vauxhall saw car production at its Merseyside plant almost double in the first quarter of 2010 as demand rose.
Production in January, February and March 2010 at the Ellesmere Port plant were all up on the previous year's figures.
January saw the largest increase percentage-wise, with production reaching 8,231, a rise of 113.24 per cent on January 2009.
Last year saw one of the worst declines in car manufacturing and as a result Vauxhall saw its production slump at the beginning of 2009.
The Society for Motor Manufacturers and Traders (SMMT) announced that the number of cars registered in March 2010 was up 26.6 per cent on March 2009. The government's scrappage scheme is thought to have helped to stimulate car sales.
Dennis Chick, spokesman for Vauxhall said: "Demand right across Europe is going up and that is why Ellesmere Port is doing well. Last year was a disaster, but things are slowly getting back on track."
The Ellesmere Port plant has a maximum production capacity of 16,666 cars a month.
For the #1 motortrade insurance, visit ChoiceQuote