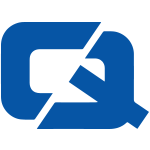 23 August 2013

Having an uninsured vehicle could see you pulled over by the police and be subjected to a large fine. 
As a motor trader, this could potentially damage a business both financially and reputationally. You must ensure that all your vehicles are added to the Motor Insurance Database (MID) – if your company has a high turnover of vehicles, it is especially important to make sure you have effective procedures in place to add and remove vehicles from the database in a timely manner. 
The fixed penalty for driving without insurance has now been increased from £200 to £300, while further penalties could also be enforced. This includes the vehicle being seized, or a £150, plus £20 per day, fine for recovering the vehicle. 
Furthermore, in some cases you could see points added to your driving licence and possible disqualification. Think about the impact that this could have on your daily business operations. 
The increase in fines has highlighted the importance of adding all vehicles that you own as part of your business to the database. Don't just rely on your insurer to do so, it is up to you to make sure your vehicle and insurance details are up to date on the MID. 
The Motor Insurers' Bureau estimates that there are 1.1 million uninsured drivers on UK roads. This is down by as much as 40 per cent on figures recorded in 2005, partly thanks to an effective police crackdown. 
Chief executive of the MIB Ashton West said: We welcome this rise in fines as a further step to discourage drivers from using a vehicle without insurance. However seizing a vehicle from the driver is ultimately the most effective. 
"Our work with the Police and DVLA is vital in making enforcement visible to everyone and helps to keep our roads safer and reduces the burden on honest motorists."
Don't get caught out. Protect your business and your vehicle by using the MID in conjunction with a suitable motor trades insurance policy.