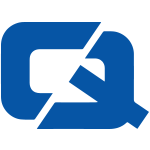 Following the announcement that a code of practice is to be introduced for the car repair sector, motor trade insurance firms may be joining the consumer minister in welcoming the result.
According to minister Gareth Thomas, estimates have shown that shoddy workmanship could cost motorists up to £4 billion every year, potentially also negatively impacting upon motor trade insurance policyholders.
"Clearly something needs to be done and I am reassured that the industry is taking positive steps to address this issue," he added.
The minister went on to urge garages to join up to the code as a matter of urgency to combat the number of rogue firms and aid consumers in the selection of a garage with high standards.
Meanwhile, Roger Putnam CBE, chairman of the Retail Motor Strategy Group and the former chairman of Ford, said that the decision underlined the dedication of the motor trade to address the issue.
Last week, the move was also welcomed by the National Consumer Council.