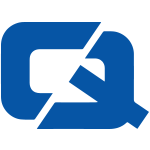 Mitsubishi has revealed that it is to unveil a new electric-powered van at the forthcoming Tokyo Motor Show.
The Japanese firm will be showcasing the i-MiEV Cargo for the first time at the October event, claiming that the vehicle offers a number of potential advantages to corporate customers.
Among these are its "outstanding" environmental performance enabled by its electric propulsion system, which also allows it to offer efficiency benefits to its user.
In addition, the company also states that the vehicle's interior is spacious enough to offer a number of flexible options to operators, with the luggage area designed to be filled completely if necessary.
The firm said: "The result is a concept for an electric vehicle that meets user needs for a variety of situations."
Mitsubishi began taking its first orders of i-MiEV brand electric cars in July of this year and has already sold out its first Japanese shipment of 1,400 vehicles.
ChoiceQuote – the #1 van insurance page