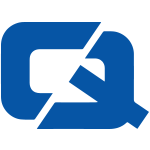 Many car insurance customers seem to be ignoring the government-backed scrappage incentive to buy new vehicles, opting instead to turn to the second-hand market.
New figures released by the Finance and Leasing Association (FLA) revealed that purchases of new cars on finance were down 27 per cent in March this year from the same period of 2008.
The FLA found that 169,786 used cars were bought on finance in the first quarter of this year, compared with only 105,651 new vehicles.
Chief economist and head of research at the FLA Geraldine Kilkelly commented: "The used car market is faring better than the new car market. This is a great time for consumers to buy a used car … [they] are cheaper than a year ago."
However, this comes after car values guide Glass recently claimed that the scrappage scheme will have little impact on the second-hand market as values are set to rise this year.
Visit ChoiceQuote – the #1 page for motor trade insurance