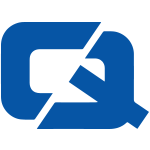 18 September 2012

The UK's roads are set to get a little greyer as more and more elderly people get behind the wheel and on the country's highways.
Officials at the Institute of Advanced Motorists (IAM) predict that over the next five years there will be an extra 12,400 people over the age of 90 driving across the nation. However, despite this influx of elderly road users the organisation believes that this should not prompt compulsory retests for those entering their older years.
Simon Best, the IAM's chief executive, also said that people nearing retirement age should prepare themselves for the day where they have to give up their car keys completely and make alternative transport arrangements.
He added: "The government needs a strategy now on how it is going to manage more elderly drivers and make them more aware of the risks they face. The top priority must be non-compulsory driving assessments available nationwide to help them deal with modern high speed traffic and eliminate any bad habits."
Figures from the group reveal that are currently over one million 80 year olds on the roads, but this is also set to increase by 22 per cent by 2017. The IAM also noted there are also 154 drivers that have passed the century and officials stated that with ten million people now expecting to live past 100 years old their frailties put them at risk should they be involved in an accident.
However, Mr Best went on to say that just because they are much older than a lot of other road users it does not necessarily mean that they pose a bigger threat to people driving on the country's highways. Research also backs this claim up with a study by The Royal Society for the Prevention Of Accidents which also stated that despite in 2010, 154 people over the age of 60 being killed in a car crash, those 70 or older were at no higher risk of having an accident than younger motorists.
Visit ChoiceQuote – for the #1 motor trade insurance