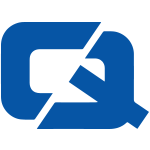 19 March 2013

Motorists are putting themselves and other road users at risk by continuing to drive accident-damaged vehicles.
Accident Exchange said that more than a million cash-strapped car owners are still using a motor which has been involved in a collision, unaware that even the most minor prangs could compromise their safety.
After analysing data from Trend Tracker and the Department for Transport's Road Traffic Index, Accident Exchange surmised that insurance costs and squeezed household incomes were having an effect.
Steve Evans, chief executive, said: "The double whammy impact of losing their No Claims Discounts and paying increased excesses on insurance claims has seen the number of private settlements between fault and non-fault drivers rise."
He added that the innocent party is then pocketing the money rather than seeking to repair what they see is just cosmetic damage to their vehicle.
For the #1 motor trade insurance, visit ChoiceQuote