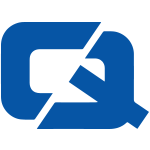 The number of car insurance customers opting to purchase a Fiat increased last year, recent figures have revealed.
Fiat overhauled its remarketing strategy during this time and this has led to a 42 per cent increase in used car wholesales to dealers and trade buyers in 2008.
Many British firms struggling in the economic downturn opted to purchase second-hand Fiats online from its remarketing website.
Simon Wheeler, Fiat Group Automobiles UK, commented: "Following a complete overhaul of our used car strategy we now find ourselves with stock levels that allow us to drive the used market to the benefit of our dealers and customers."
He noted that the success of the new strategy has led to an increase in the residual value of some models.
This could mean car insurance customers with a Grande Punto for example, could get a good price for their vehicle should they decide to sell.
Fiat's lineup of cars was recently found by Jato Consulting to be the lowest CO2 producing range in Europe.
Visit the #1 Motor Trade Insurance page