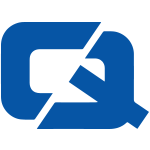 15 August 2012

The competition within the luxury sports utility vehicle (SUV) is once again increasing as Land Rover looks to blow competitors out of the water with its latest incarnation of the Range Rover vehicle.
Officials at the British manufacturer have claimed that this new car is a "modern interpretation of iconic design cues" and believe that it will once again reaffirm Range Rover's status as being a world leader within the creation of luxury SUV models. The fourth generation of the vehicle's line has managed to draw inspirations from a number of sources including the "innovative spirit" of the original versions of these vehicles, which were first launched onto the UK market in 1970.
The new car has still been manufactured at the company's world-renowned Solihull plant and carries on a proud tradition of the Midlands vehicle production. This latest incarnation of the Range Rover is the world's first SUV that comes with a lightweight aluminium monocoque body structure, making it one of the most unique cars available on the UK market. Officials have noted that this material allows the car to be 39 per cent lighter than those which have a steel structure and makes a weight saving of 420kg.
John Edwards, Land Rover global brand director, said: "The new Range Rover preserves the essential, unique character of the vehicle – that special blend of luxury, performance and unmatched all-terrain capability.
"However, its clean sheet design and revolutionary lightweight construction have enabled us to transform the experience for luxury vehicle customers, with a step change in comfort, refinement and handling."
Fuel economy is becoming an increasingly important attribute for motorists and Range Rover has recognised this by including a number of significant changes within its engines to reduce the amount of CO2 emissions that are given out by its vehicles. The company has also stressed that its "luxurious ride" has been maintained by implementing a number of adjustments to its suspension system, ensuring a smoother ride for the driver.
For the #1 motor trade insurance – visit ChoiceQuote