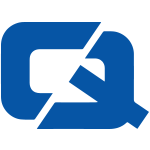 The introduction of a code of practice for MOT garages has been supported by the Vehicle and Operator Services Agency (Vosa).
According to the government body, nearly 20,000 garages across the country are currently allowed to issue MOT certificates to motorists.
However, Vosa said this authorisation only demonstrates their competence to fulfil the existing accreditation process, rather than a commitment to customer service.
As a result, it is encouraging MOT garages to sign up to the new Motor Industry Code of Practice for Service and Repair.
"This code is specifically aimed at providing reassurance to consumers and comfortably operators alongside other schemes," said Alex Fiddes, chief operating officer at Vosa.
He added that this can only be a positive move during what is "clearly a challenging time" for businesses in the UK.
However, the industry recently received some positive news when Spanish car manufacturer Seat announced that its used car sales rose to record levels during May 2009.