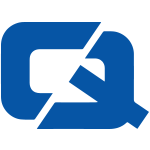 19 December 2013
Motor dealers in the UK reported an average profit of £9,000 during October, business specialist ASE announced.
The figure marks a slight improvement on sales recorded in the same month in 2012, with the experts adding that the average car sales site has achieved a £190,000 profitability on a rolling 12 month basis. ASE states this is the highest level recorded since the specialists began recording the figures.
It has been suggested that vehicle sales have now stabilised, with the significant gains seen earlier in 2013 starting to settle down.
Mike Jones, ASE chairman, said the vehicles sales expenses as a percentage of gross ratio has stayed at 62.7 per cent, and the organisation will be keeping an eye on this figure to ensure that dealers continue to make profit from increased turnover.
With increased turnover and solid sales figures, businesses will want to ensure they have appropriate car trader policies in place that will protect them against the risks associated with more customers on site.
Furthermore, car buyers are also likely to want to take vehicles on a test drive before purchasing, so the right insurance is needed to make sure driver, staff and vehicle are covered.
If you are unsure as to the motor trade cover that will most suit your business, talking to a broker could really help to make it much clearer.
They will take your individual business needs into account and make an assessment as to the insurance policy that is most suitable for you. Factors could include the size of the business, how many staff are employed, and the average vehicle turnover.
By doing this, a broker will ensure you receive coverage that is just right for you and at the best available price. The experts at ChoiceQuote will do the legwork for you and find the right insurer to provide cover for your business.