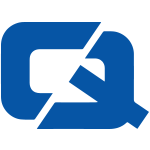 The number of car buyers using dealer finance to purchase new vehicles remains on the increase, according to new figures.
Statistics revealed by the Finance & Leasing Association (FLA) show that take-up of finance deals on the forecourts were 18 per cent higher in October than they were in the same period of 2008.
According to the body, this trend is likely to continue for the rest of the year, as it is driven by current financial incentives offered by the government, as well as the range of options offered by motor traders.
Paul Harrison, head of motor finance for the FLA, welcomed the figures, but suggested that the January increase in VAT is likely to affect this.
He added: "The end of the scrappage scheme may also mean a return to more traditional buying behaviour in the new and used car markets."
Earlier this month, the trade body stated that the introduction of its Specialist Automotive Finance badge of approval scheme in 2007 has helped to improve expertise regarding dealer finance.
ChoiceQuote – the #1 motortrade insurance page