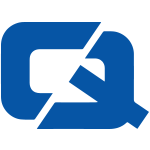 11 March 2013

Brits are continuing to favour purchasing a car through dealer finance, according to new figures from the Finance & Leasing Association (FLA).
The organisation noted that there had been a 28 per cent uptake in this type of activity during January 2013 and that an increasing number of motorists are seeing this as the best option when buying a vehicle.
However, while this trend is on the up, officials stated that it acts as a reminder to the fact that the consumer credit market needs to be properly regulated to support the supply of funds and the diversity of lenders.
Stephen Sklaroff, director general of the FLA, said: "The consumer credit market contributes £260 billion to the UK economy annually. Millions of people rely on it for everything from the car on their driveway to the sofa they sit on each evening."
He went on to say that the government has already noted these aspects but the speed in which it was being implemented provides "cause for concern".
For the #1 motor trade insurance, visit ChoiceQuote