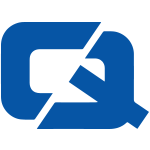 25 June 2013
Getting motor trade policy insurance is essential for your part- or full-time business. No business should continue operating without full and necessary cover, taking care of all possible aspects of your daily duties.
However, once insurance has been purchased, you might wonder where the information goes. Of course, you will have policy documents at your disposal, and your insurer will also keep your vehicle's details on file.
What you might not be aware of is the Motor Insurers Database (MID). In most instances, your insurance provider will update your information to the system as soon as a policy is gained.
The database was created in order to cut down on uninsured drivers in the UK, as the country maintains one of the worst records in Western Europe for this offence.
According to the Motor Insurers' Bureau (MIB), one in twenty cars on the road are uninsured, and the MID was set up to significantly reduce this. By adding a vehicle to the system, industry costs can be cut, as it will not be necessary for insurers to compensate the victims of accidents caused by uninsured drivers.
At present, this activity costs the industry in excess of £500 million.
Insurers have an obligation to upload new policies to the database and could suffer financial penalties if this is not achieved. And there is no excuse, as the database is updated 24 hours a day, seven days a week, 365 days a year. However, motor traders must ensure that their insurance provider or broker is informed of any newly purchased vehicles so that these details can be updated to the database as soon as possible.
Furthermore, you must update your insurer or broker as soon a vehicle leaves your ranks, otherwise you might still be culpable in insurance terms if it is sold on.
So, now we have some idea of what it is, you might be wondering why this is so important to motor traders?
The database and… The police
In addition to insurance companies actively using the database, it is an extremely useful tool for the police as they aim to cut down unlawful road activity.
The UK police force makes "over two million enquiries each month" according to the MIB, with uninsured drivers on the road one of the main targets.
To this end, the police and the MID undertake a number of initiatives in order to tackle road based criminal offences.
One example of an initiative is the ANPR, otherwise known as Automatic Number Plate Recognition. Using ANPR cameras, vehicles which pass get their information reported and often stopped if they are uninsured.
This is achieved as the MIB sends extracts of information about uninsured vehicles to the police, with the cameras doing the hard work when it comes to tracing the offender.
By using this technology, trials have suggested that working police officers can make ten times more arrests on an individual basis.
A second initiative from the MID is the MIB Police Helpline. Using MID information, the MIB runs a dedicated helpline for police to contact when investigated uninsured vehicles.
According to the MIB, the helpline has been introduced to assist law enforcement officers with "difficult roadside situations" where there are questions about the validity of an insurance policy.
Remember, if you are covered by a motor trade insurance plan, you are able to drive any vehicle which is required for business purposes. However, all vehicles in question must be added to the database before you can drive them without potential problems from the law.
Furthermore, businesses with a large fleet are advised to keep changes up-to-date on the database in order to save any future complications and to give the police a better chance to track down real abusers of the system.
Uninsured drivers cost your business money, so be extra vigilant when it comes to your fleet's details.
The schemes have seen some success, with 150,000 vehicles seized by the end of 2007, with 40 per cent of these destroyed or sold on.
The database and… The DVLA
The MID helps in allowing an individual to re-license a vehicle via the phone or internet, meaning that a trip to the post office is not necessary.
Electronic Vehicle Licensing (EVL) might not be applicable for all those in the motor trade industry, but it is a useful tool when purchasing tax for a vehicle. The EVL helps to tackle fraudulent activity for those who falsify certificates. The system also helps to save the owner or keeper some time, as an insurance document is not required for a new tax disc.
For residents of Northern Ireland, the DVLNI also has a similar system, which enables the re-licensing of a vehicle if necessary insurance information is provided.
The database and… Personal access
For those unsure if their vehicle's details have been added to the database, this can easily be discovered. It is not just police and DVLA workers who can obtain access to information.
If any business is looking to discover whether or not their vehicle information is on the system, it is worth using the online service www.askmid.com.
Other enquiries, such as wanting to discover what personal data is held on the system, can be handled through the UK Information Centre.
Furthermore, for victims of accidents, information can be obtained about the other vehicle involved. This can also be achieved by accessing the UK Information Centre.
The database and… Importance
It might seem like something of a lengthy process, but it could be well worth it for a motor trade company to ensure details are correct. It is also the law that your vehicle is listed on the database if you hold a fleet or motor trade insurance policy.
Making sure that your relevant details are added to the database could save lots of time in the long run, especially if you are required to drive a number of different vehicles as part of your job.
Providing detailed and, above all, up-to-date information to law enforcement – if you end up in an accident or a victim of ANPR cameras – could be more problematic if your vehicle is not on the database.
Remember: while your insurer is responsible for adding your vehicle's details to the database, the onus is on the motor trader to provide details of purchases and sales in a timely manner to ensure that this is achieved.
For more information on how to ensure that you are added to the database, visit the MIB website, here.