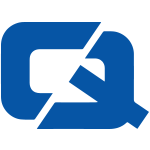 Market conditions for car sellers are likely to be relatively inhospitable during 2010, an expert has warned.
The Retail Motor Industry Federation (RMI) has suggested that the continued economic downturn, in addition to the end of certain government initiatives, will likely see consumer confidence fall.
This comes despite the Finance and Leasing Association (FLA) having last week revealed that demand for new car finance has seen an increase in October 2009 compared to the same period of 2008.
Sue Robinson, director of the RMI, said that this was indicative of the strong position enjoyed by motor traders during 2009, but predicted that this will soon give way to a "tougher market".
She cited the conclusion of the scrappage scheme and the restoration of the 17.5 per cent VAT rate as factors which will constrict consumer spending ability.
Ms Robinson added: "This too will have an impact on point of sale finance as consumers could delay large purchases."
ChoiceQuote – the #1 motortrade insurance page