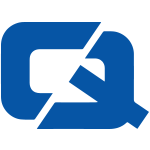 24 September 2013
When setting up a motor trade business, location can be a very important factor when it comes to your future success.
It's not as simple as just picking a premises and setting up shop, there are a number of things that must be considered before you decide on your base.
Rental rates, for example, could be a prime concern. While being located closer to the city might be attractive in order to bring in more customers, the monthly or yearly cost of premises could be much higher than if you were based outside of a built-up area.
However, given the option, you most likely won't want to set-up a business so far out of the city that the potential to bring in customers is significantly decreased.
While location could be a costly decision in terms of rent and the number of customers you see regularly, this could also be an issue when it comes to taking out a motor trade insurance policy.
When speaking to a broker, they will ask you about where your business is based. This is so that they can assess whether your operations are in a high-risk or low-risk area.
City centres and areas prone to traffic congestion are more likely to be classified as high risk, as are cities or towns which are prone to crime.
These factors suggest that you are more likely to make a claim on your insurance policy, meaning that the price of your insurance could be higher than average, and it could even make it more difficult to get a quote in the first place.
Working outside of these areas could be beneficial when it comes to a motor trade insurance quote, but watch out for areas that are close to floodplains or rivers, as this could leave you liable to flooding.
However, don't think that you can tell a motor trade insurance broker that your premises is located in one place and then conduct your business elsewhere in order to obtain a cheaper quote. This is considered fraud and could mean that a broker refuses to find you appropriate insurance, or could leave you without appropriate cover if you were to make a claim.
It's a delicate balancing act between potential sales and outgoing costs when it comes to choosing a location. That is why speaking to a motor trade insurance broker could really help, with experts on hand to give you the right advice.