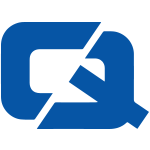 Motor trade insurance customers should see the current economic climate as a positive, according to one finance expert.
The automotive industry has been hit hard by the recession and figures compiled by the Society of Motor Manufacturers and Traders show that the number of new car registrations was 21.9 per cent lower last month than in February 2008.
Industry officials have cited the difficulties consumers face in obtaining credit and the trend for people becoming more careful with their money because of fears about job security as reasons for the decline in sales.
However, Graham Wheeler of Volkswagen Financial Services said there were aspects of the economic downturn that could work in favour of motor traders – most notably the fall in interest rates.
This has left the millions of households with tracker mortgages with lower monthly outgoings and that money could be spent on a "nice new car", Mr Wheeler suggested.
He added that consumers who were careful with their money could still borrow what they need to fund a vehicle purchase if they used a specialist car finance company.
Visit the #1 Motor Trade Insurance page