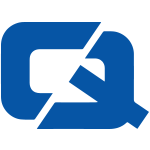 05 February 2014

Getting motor trade insurance can be a difficult process. With so many options available for cover, it's difficult to know where to start. 
Every business is different, so finding cover that suits your specific needs down to the ground can be a long and drawn out process. 
When speaking to a broker, it's important to tell them as much information about your business as possible. This will ensure the cover you receive does not leave you over or under-insured.
Not having enough insurance could see you without appropriate cover following an accident or incident, meaning you will have to pay for damage out of your own pocket. This could cost you a huge amount of money and perhaps put your business in jeopardy.
However, obtaining cover you don't need will see you spending over the odds for your motor trade insurance. Businesses need to save money in any way possible, and forking out too much for cover is not the best way to cut back on spending. 
So where should you start when it comes to getting a quote?
Firstly, taking detailed notes of all aspects of your business that need to be protected is a good way to begin. 
This could include listing all the vehicles you own, the staff you employ, the equipment you use and premises you operate at. Having a description ready about your day-to-day duties and trading activities will also be a benefit when you eventually talk to a broker.
By telling a broker every aspect of your business, this will give them a great picture of what your exact needs are. After doing so, they can help you define whether you need road risks or traders combined cover. 
You will often require road risks insurance if you are a part-time worker, or if you own a small business where you are the sole member of staff. 
Furthermore, this type of cover is often applicable if you have an alternative job that is not based around motor trade.
This type of policy will see you protected when taking a customer's car out on the road. One reason for doing this could be mechanics moving a car from the street to the garage in order to conduct repairs. 
Other possible businesses that need this type of cover are valeters, breakdown recovery workers and collection and delivery companies.
Traders combined insurance will be required for larger businesses, businesses with specific stand-alone premises, those with a number of different services on offer and those with high numbers of staff or vehicles. 
This type of insurance will often include road risks cover as part of the policy and will obviously cost more than just this protection alone. However, the cost is worth it when you take into account the amount of cover on offer. 
The line between both types of policy is often quite fine, so a broker will help you to understand exactly what you need for your business. 
From there, you can begin to put your policy together with your broker. They will ask you a number of different questions about what you need, with additional features such as breakdown recovery possibly on offer. 
A broker will also ask you details about your motor trade history. For example, if you have been in the trade for a number of years and haven't claimed on a policy before, you might have accrued some no claims discount. 
For those that have earned five years or more, the discounts will be much greater. This will mean you can save a lot of money on the cost of a policy. 
Different insurers will offer you different deals, so you might be tempted to shop around for a policy that is the most affordable.
However, this could take you a lot of time and effort, so leaving this task with a broker could be a preferable option. In addition to carrying out the legwork, they might also be able to negotiate a better price for your policy.
Obviously you want to get the best possible price available, but that doesn't mean you should neglect certain aspects of your business.
Withholding information or considering the possibility of leaving things off a policy is not advised. Adding cover for an extra vehicle – one that perhaps isn't used quite as much as others – to a policy shouldn't set you back too much, but will provide you with huge benefits if you need to make a claim.
Furthermore, keeping vital information secret when obtaining a policy could see your insurance policy voided, meaning you won't be able to make a claim. 
If you are renting a commercial premises, talk to the landlord to see if property insurance comes as a part of what you are currently paying for in the accommodation agreement. If it is included in your rental deal, you should make sure premises cover isn't added to your motor trade insurance policy as this could see you paying for more cover than you actually need. On the other hand, without this cover in place already, you could be in for a nasty surprise when you come to claim for premises damage on your motor trade cover. 
Remember that the location of your premises can have an impact on the price of your policy. If you are based in an area that is prone to flooding, you could pay more for cover due to the increased risk. This is similar for businesses in built-up city areas, with the potential of property damage, theft, or road accidents increased.
However, don't list your business address as a different location to where it actually is. If an insurer investigates your location and finds you are based elsewhere, you will not be given the cover you need. 
Securing motor trade insurance shouldn't be as much of a problem as it seems from the outset and professional, experienced brokers are just a phone call away if you need more advice about the policy your business requires. 
Don't go into a call with a broker unprepared, as this could make the process more time consuming – a little bit of preparation and getting paperwork together should make obtaining insurance much easier.