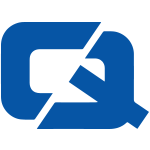 Car traders across the country are running out of time if they want to nominate their members of staff for an accolade recognising them as Unsung Heroes within a business.
The inaugural award has been launched by Motor Trader magazine and acknowledges and rewards those that work hard in a dealership or other similar business within the industry, but might not necessarily receive any formal plaudits.
People who hold positions such as receptionists, service advisors, workshop technicians and human resources will be recognised under the new awards event.
The event is sponsored by Peacock Recruitment and senior recruitment consultant Gemma Charnley spoke of how pleased the firm are to be involved in such an event.
We are delighted to be sponsoring the Motor Trader Unsung Heroes 2013. As recruitment specialists we understand dealers' specific requirements for staff in all areas of their business," she said.
As Ms Charnley noted, specific motor trade staff can help to make a business tick. Having everyone on-site and under one roof can be a real blessing, as operations become a lot smoother to run with improved communication.
However, dealer principals, general managers, managing directors and chief executives will want to make sure that all members of staff are protected, as well as appreciated.
Having trade combined insurance for a dealership or large business will not only cover customers in the event of an accident on-site, but also all members of staff – regardless of their position within a company.
Accidents can occur at any time, so it is important that a business obtains top quality motor insurance that is tailored to their daily workplace activities. Speaking to a motor trade insurance broker will help your business to get the most appropriate cover at the best possible price.
Business owners and managers can submit nominations for the Unsung Heroes 2013 awards by downloading a copy of the entry form here. All entries must be sent off by the closing date of October 25th.
In addition to receiving a certificate and a trophy, the winners will be featured in Motor Trader magazine.