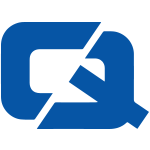 Motor traders who have been appealing for government support for a scrappage scheme incentive are supporting what is essentially an industry bailout bid disguised as a green initiative.

At least that is the opinion of the Environmental Transport Association (ETA), which has questioned the motive of the scrappage proposals.

It claimed that the initiative, which would see drivers receive £1,000 to scrap their older vehicles and buy a newer car, could actually consume more energy and it is therefore simply a bid to boost the car production industry "masquerading" as a green agenda.

The association explained that while newer cars run on less fuel, a lot of energy is required to build a new vehicle in the first place.

ETA director Andrew Davis commented: "Altering the way you drive and keeping a car longer can be a greener option than buying new."

This comes after the Society of Motor Manufacturers and Traders recently claimed that the government's support in this area is crucial to the survival of the industry.
Visit #1 Motor Trade Insurance page