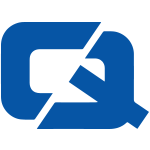 Independent garages need to sign up to a new code of practice as soon as possible, an industry group has said.
According to the Retail Motor Industry Federation (RMIF), the new Code of Practice for Service and Repair will help identify the most responsible and reliable businesses.
Therefore, the organisation believes it is in their best interests to sign up and show that they meet the industry standard.
"Don't be afraid of the code," said Mike Owen, senior technical manager at the RMIF.
"It is actually proving what a good job you do."
Mr Owen added that many businesses are still sitting on the fence to see which of the various codes will work best for them.
However, he stated that these firms are "missing the point", as there is only one all-encompassing industry code of practice now.
The Department for Business, Enterprise and Regulatory Reform called on garages around the UK last week to subscribe to the code, claiming that doing so would benefit them with increased customer satisfaction and therefore better business.
Visit the #1 motor trade insurance page