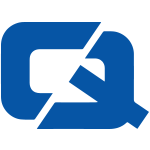 Motor traders have called on the government to follow the example of its European counterparts by taking immediate short-term action to help boost market demand.
The Society of Motor Manufacturers and Traders (SMMT) has referred to the success of the scrappage incentive schemes implemented across the continent.
Chief executive Paul Everitt explained that by following suit, the UK will ensure that it remains competitive on a global level.
"There is a real need to ease consumer credit and attract customers back into showrooms and we urge government to move quickly and implement industry proposals," he added.
This comes after the Department for Business, Enterprise and Regulatory Reform announced that it is to activate the £2.3 billion of loan guarantees that were promised in January.
However, the SMMT claimed that while this will work towards sustaining the industry, it will not be enough to kick-start demand.
The society recorded a 58.7 per cent drop in car production in January as evidence of the worsening impact of the economic downturn.
Visit the #1 Motor Trade Insurance page