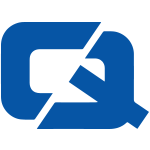 Motor traders and dealers in the used car market are experiencing a new flourish of optimism that the worst of the recession is over.
At least that is the opinion of HPI Used Car Valuations, which has claimed that rising values of second-hand cars is evidence that things are getting better.
HPI specialist Martin Keighley commented: "The economic downturn seems to have levelled out, or at least be bottoming out, which has led to cautious optimism amongst the traders of the used car market."
Indeed, second-hand prices rose for the third consecutive month, but Mr Keighley added that it is mainly small vehicles that are seeing success, as opposed to larger gas guzzlers.
This comes after consumer champion Which? Car recently claimed that the government-backed scrappage scheme, which came into force last week, is not likely to save drivers a substantial amount of money and that they could benefit more from the used market.
Visit the #1 motor trade insurance page