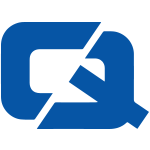 The government should lend further support to motor traders who are hoping to incentivise car insurance customers into going green.
According to the Society of Motor Traders and Manufacturers (SMMT), while the government has shown commitment to the market for ultra-low carbon vehicles, it needs to support UK manufacturers to ensure they are at the heart of the development.
SMMT chief executive Paul Everitt explained: "Immediate action to preserve the UK sector in the short term is essential if we are to strike our claim in the global development of low carbon technology for the future."
This comes after the government announced that it is to inject £250 million into a green motoring scheme within the Heathrow airport expansion plan, aimed at encouraging drivers to opt for low emitting vehicles.
Meanwhile, scrappage scheme proposals recently came under attack from the Environmental Transport Association, which claimed they are being used as a masquerade under green pretences in order to persuade motorists to opt for brand new vehicles.
Visit the #1 Motor Trade Insurance page