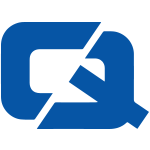 Motor traders are likely to have noticed a significant decline in the production of new car vehicles over recent months, at least if market figures are anything to go by.
According to the latest vehicle production report composed by the Society of Motor Manufacturers and Traders (SMMT), overall production had fallen by 52.1 per cent at the end of March.
Moreover, the data has revealed that commercial vehicle production has been more severely hit, dropping by 57.1 per cent, compared with cars, which fell by 51.3 per cent.
SMMT chief executive Paul Everitt commented: "The figures show that urgent action is necessary to kick-start demand in the motor industry and the introduction of a UK scrappage scheme is an important first step."
This comes after chancellor Alistair Darling revealed this week in his Budget speech that the government is to inject £300 million into the new scrappage initiative, which will aim to encourage motorists to purchase brand new vehicles.
Visit the #1 Motor Trade Insurance page