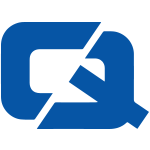 Car manufacturers and motor traders have been praised for their efforts to reduce CO2 emissions.
Commenting on recent news from the Society of Motor Manufacturers and Traders (SMMT) that carbon emissions released from vehicles fell by their biggest ever margin in 2008, environmental solutions provider Carbon Footprint has said it is good to see that something is being done.
The company's managing director John Buckley explained: "There has certainly been work going on in the motor industry … If you look at BMW or the Volkswagen Bluemotion Polo, they are certainly doing things that chip away at carbon emissions."
He added, however, that further research into alternative fuels is always a welcome step.
Meanwhile, the latest figures released by the SMMT showed that total UK vehicle carbon emissions fell last year despite an increase in traffic on the roads and greater distances travelled.
Car insurance customers now only account for 11.5 per cent of the country's total CO2 footprint, it revealed.
Visit the #1 Motor Trade Insurance page