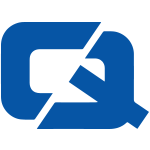 Second-hand car auctions have experienced an unprecedented rise in sales, despite the current economic climate.
According to the Retail Motor Industry Federation's latest Society of Motor Auctions (SAM) report, demand for used vehicles has risen to such a scale that anyone visiting an auction this year would be surprised that the country is in the grip of recession.
SMA chairman David Scarborough explained: "100 per cent conversions and much higher percentages of book value have been achieved for all major vendors … for the first time for over a year everyone seems happy."
He added, however, that motor traders must be prepared to meet the increasing demand, which rose by 20 per cent in January alone, by ensuring they have the volumes stocked.
This comes after British Car Auctions recently revealed that second-hand car values had increased for the fourth month running at the end of February, selling at an average of £5,500.
Visit the #1 Motor Trade Insurance page