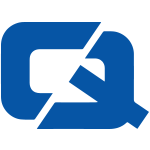 Members of the Independent Garage Association have been advised that they are not likely to be seriously affected by changes in the motor trade insurance industry that have been brought about by the scrappage scheme.
Chairman Jonas Zambakides has claimed that garages need not fret over a lack of second-hand ten-year-old cars to repair because they have all been scrapped as a result of the scheme.
Rather he stated that the pot made available by the government is insufficient to cover more than four per cent of the total vehicles that are eligible, meaning that 96 per cent of older cars are remaining in the market.
"Change always alters our businesses but the impact of the scrappage scheme will prove to be less dramatic than many are suggesting," he explained.
This comes after the Retail Motor Industry Federation recently claimed that the scrappage scheme is set to benefit the automotive industry as a whole.
Visit ChoiceQuote – the #1 motor trade insurance site