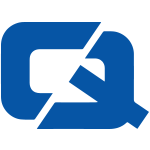 UK motor traders are yet to feel the effects of the recently implemented government-backed scrappage scheme, it has been claimed.
According to the Society of Motor Manufacturers and Traders (SMMT), the scheme has brought about optimism in the motor trade industry, but it is yet to filter through to affect registration figures.
This comes after a recent report compiled by the society revealed that new car registrations fell by 24.8 per cent in May from the previous month to just 134,858 units.
Paul Everitt, SMMT chief executive, commented: "While consumer confidence is improving, the UK motor industry is still facing a difficult economic climate."
This comes after motor traders recently noticed a return to stability in the second-hand car market.
CAP's used vehicle pricing benchmark guide Black Book revealed that the used car industry is bucking the trend this year with stronger-than-usual values, which it claimed have come about as a result of increasing demand.