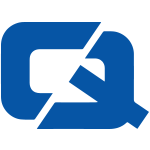 Motor traders will soon find themselves selling cars with a seriously advanced safety feature.
As of 2011, it will be compulsory for all new vehicles to be sold with equipped with an Electronic Stability Program (ESP).
This comes after a regulatory safety review conducted by the European Union found it to be just as important a safety feature as seatbelts.
ESP, which was first invented by technology supplier Bosche in the 1990s, helps drivers avoid collisions by preventing them from skidding in an emergency manoeuvre.
"Safety should be a high priority for customers … this scheme now gives them the opportunity to reduce their risk significantly by buying a modern ESP-equipped car – they should jump at it," commented RoadSafe director Adrian Walsh.
Meanwhile, motor traders are reportedly optimistic that the second-hand car market is set to recover.
According to HPI Used Car Valuations, rising values has suggested that the market will pick up soon.
Visit ChoiceQuote – the #1 motor trade insurance page