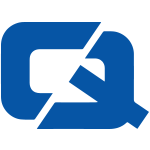 Motor traders have been advised to do an HPI Check on motorists' V5 documents to ensure they are the rightful owners of used vehicles being registered for the scrappage scheme.
Vehicle registration organisation HPI has expressed concerns about the possibility of car thieves forging V5 documents to convince dealers that they have rightfully owned the motor in question for the last 12 month.
It claimed that the V5 is the only piece of documentation that can prove the ownership of a car and that worryingly, it is possible to fraudulently replicate or steal.
Director of automotive at HPI Daniel Burgess urged dealers to remain vigilant throughout the scrappage scheme process.
"Never take a V5 at face value and get all vehicle documents checked," he added.
Meanwhile, the Office of Fair Trading recently revealed that it is to scrutinise current regulations surrounding motor traders themselves and the sale of second-hand cars to ensure motorists are not taken for a ride.
Visit ChoiceQuote – the #1 motor trade insurance page