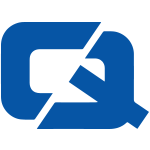 Seat used cars proved popular with UK buyers last month, with the Spanish brand reporting record sales in May this year.
The company stated that a total of 915 used vehicles were sold last month, significantly in excess of the previous best, with the Ibiza supermini proving most attractive to British drivers.
David Ardern, used car manager of Seat UK, remarked: "At a time when for most people, every penny counts, the simple fact is that Seat's used car offering is showing itself to be incredible value for money."
According to Seat, dealers also expressed "keen interest" in the Leon – a family hatchback – and the Altea MPV, with dozens competing at the largest closed auction of the firm's vehicles in the UK to purchase more than 200 cars and prices exceeding estimates.
Meanwhile, Ford reported an increase in small car sales in May this year, boosted by the government's car scrappage scheme.