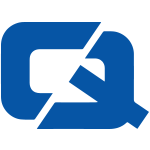 21 March 2013

The end of March signals the Easter holiday and many people will be planning a short break over the four-day period.
While some may be hopping on a plane and heading to warmer climes over the long weekend, others will be compelled to explore some of the wondrous sights that the UK has to offer. 
Places like the Lake District, the Norfolk Broads and the West Country are all popular favourites among Brits, especially if the weather perks up over the coming weeks. However, for those that are planning a holiday in a different part of the country, checking that the car is up to scratch prior to setting off is a must.
In its latest piece of advice to drivers, the Institute of Advanced Motorists (IAM) has called upon its chief examiner Peter Rodger to give some helpful tips of what to look out for when heading away on holiday. The organisation's top advanced road user explains the first thing that needs assessing is the vehicle's lights and tyres. The latter need to have enough tread and the correct pressure.
Fuel is also a main concern and although chancellor George Osborne announced that fuel duty hike would be scrapped, prices are considerably more expensive at service stations so filling up prior to hitting the motorway is key.
Travelling with children can be a stress at times so keeping them entertained is highly important. This will not only calm them down and stop them from getting bored easily but it will also allow the driver to concentrate on the road. Mr Rodger recommends investing in cordless games consoles or portable DVD players, but only with headphones.
"Kids can be distracting and driving can be tiring. But taking some steps to prepare yourself and your vehicle before setting off on your much-deserved Easter break will mean you'll have a far more enjoyable time getting there, and be better able to have a good break when you arrive," he added.
For the #1 motor trade insurance, visit ChoiceQuote