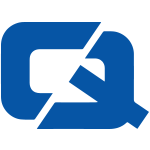 Cheshire drivers – potentially including those with an insurance policy – have been warned to keep their car keys secure.
The Middlewich Guardian has reported that a number of vehicles in the area have been stolen recently; with criminals stealing a driver's keys to get hold of their vehicle.
According to the publication, criminals have managed to fish keys through letterboxes with the help of hooked canes, or even walked into houses and made off with the keys.
Detective Chief Inspector Sue Fraser has said that the incidents are increasing in number across the county.
"As security systems become more sophisticated, car thieves look to find alternative ways of accessing cars," she stated, adding: "Make sure your keys are kept out of reach and out of sight."
Fobbed keys may offer higher levels of security than their more traditional counterparts, Auto Express has suggested.